We are a little nail obsessed around here and when a new nail art trend is discovered we are the first to try it out! So we decided to collect our favourite nail art trend ideas for 2013 to get you inspired and in the mood for doing a spot of nail art experimentation!
We love this super simple yet chic look from the Victoria Beckham spring/summer 2013 show. Long in length and polished with a perfect pale pink.
All catwalk images from PixelFormula.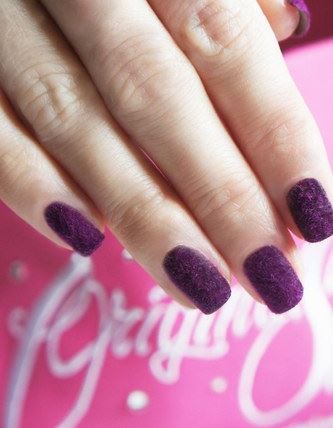 We will never get over the velvet manicure, it's just too cute! You'll need to grab yourself a velvet manicure kit – Ciate do a good one and while it can be fiddly the results are worth it.
Image provided by Original Sugar.
We love this funky gold 'n pink nail. Time to get creative with your nail glue…
Image provided by Frontcover Cosmetics.
Get sickly sweet nails by playing with pastel polishes and nail glue to add some cute charms!
Image provided by Frontcover Cosmetics,
Go for zebra stripe nails to really make a statement.
Gareth Pugh spring/summer 2012,