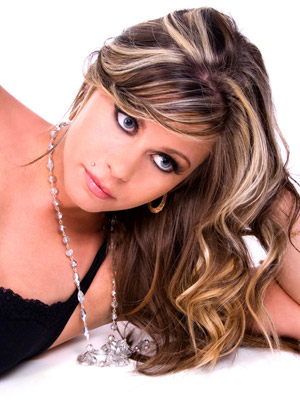 Off and on, we feel the need for a make-over – Yes; even we get tired of our own appearance, and need a change. One way to make that change is to experiment with highlights / lowlights in your hair. Whether you have short hair or long, a little color will transform your image and outlook, not to forget your self-confidence.
Here are some facts on: What are Highlights & Lowlights; the types available and what would suit your hair color.
• Highlights: A process that lightens your hair color by 2 shades. Highlighting will color short or long hair strands at random locations throughout the top of your head that will naturally accent your hair.
• Lowlights: A process that darkens your hair color by 2 shades. Lowlights will color strands or clumps underneath the top layers of your hair and will provide volume to your hair.
• Tri-color service: A combination of highlights & lowlights blended together for a more creative look.
Types of Highlights:
There are several options available for hair highlights. The same process is also used to apply lowlights.
• Foiling: Small pieces of aluminum foil are used to wrap thin strands that need to be dyed, so as not to mix with other hair. A brush is used to paint the dye on.
• Chunking: As the name suggests, taking large 'clumps' or portion of hair to dye. This can be done with foiling or simply separating large sections of hair with a rat tail comb and clipping it aside.
• Hair painting: A simple 'hair paint brush' is used to paint on the colour. Home kits and sprays are available for a spray-on effect, which is usually temporary and will wash after a few washes.
• Frosting Cap: a rubber skull cap with perforation is fitted over your head. Hair strands are pulled out from the perforation (round holes) and dyed. Usually, this method is used only for highlights and is often called 'streaking' or 'tinting' hair.
Highlights or lowlights – a good hairdresser will guide you if this is your first experiment in hair coloring. Be sure to start with subtle tones, before you go for extreme measures. Charges vary with Salons: For short hair Rs. 2,000 – Rs. 12,000, while the range maybe Rs.4, 000 – 14,000 for longer hair.
Here are a few suggestions for types of highlights or lowlights depending on your hair colour:
• Black hair: Burgundy red for lowlights and cream caramel shade for highlights
• Brown hair: Mahogany for lowlights and Neutral blonde for highlights.
• Blonde hair: Copper for lowlights and warm toffee for highlights.
• Red hair: