Total Time: 45-60 mins
Serves: 4
Course: Starter Recipe
Cuisine: Indian Recipe
Difficulty: Medium
Chicken Kachori recipe is a popular street snack all over Pakistan. It's a best choice for tea times and is loved by all from children to adults so, prepare your family's favourite recipe at home.
INGREDIENTS
One a half cup – chicken (boiled and shredded)
3 tbsp besan/gram flour
1 cup plain flour (Maida)
1 tsp whole coriander seeds
cumin seeds 1 tsp
One and a half tsp – mustard seeds
One and a half tsp – fennel seeds (Saunf)
8 to 10 black pepper whole
oil as required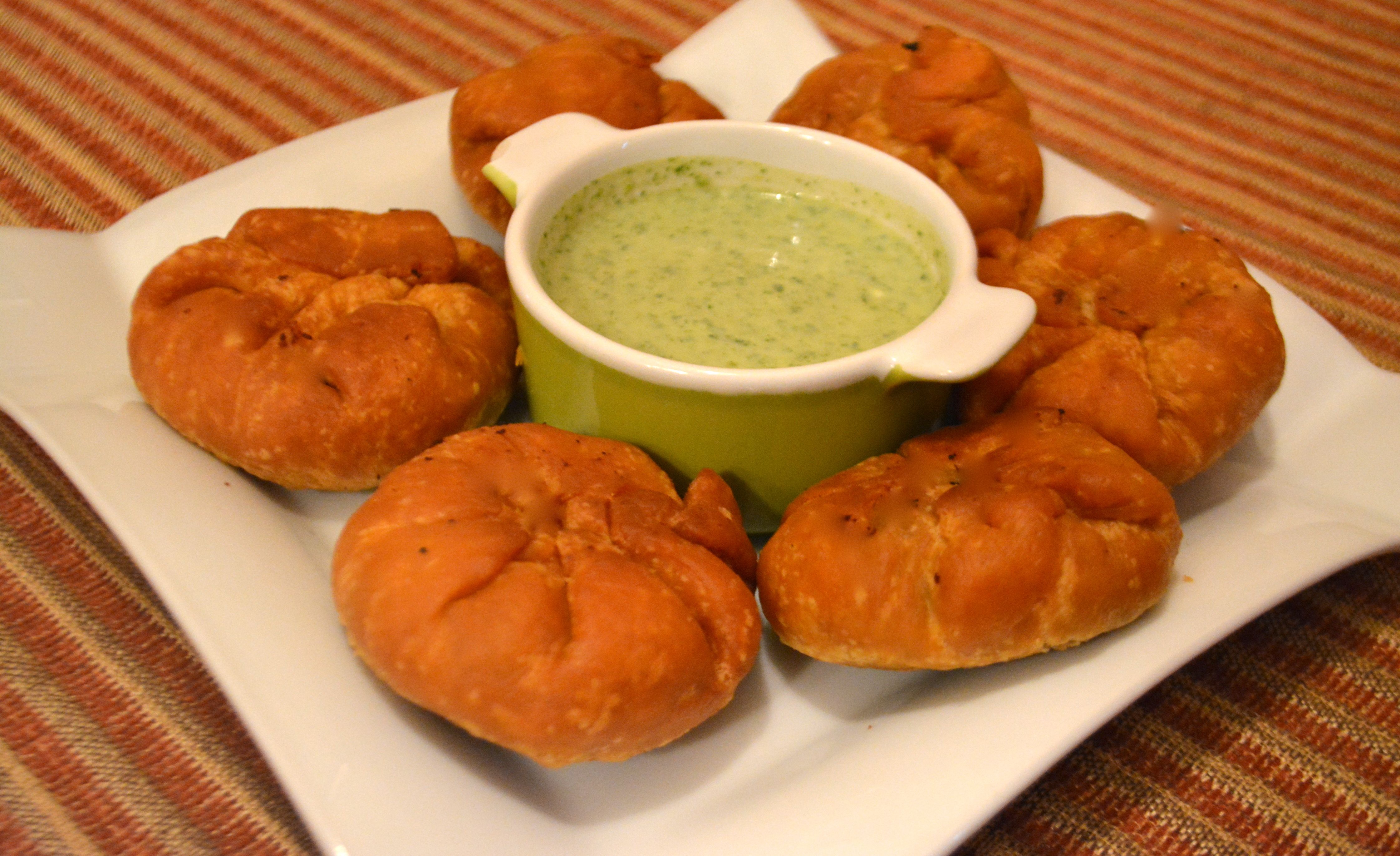 How to Make Chicken Kachori
Crush all the masala into a coarse powder.
Heat 1 tbsp oil and fry masala.
Add besan and cook till the raw smell of gram flour evaporates.
Add shredded chicken and cook for a couple of minutes.
Make it a hard dough by adding couple of spoons of water.
Let it cool, then divide into 7-8 parts.
Knead Maida with a tbsp of oil, salt and cumin seed powder.
Divide them into table tennis size of balls.
Take a dough ball, roll it into around four inch diameter roti.
Put one of the chicken masala dough in the centre.
Apply water to the sides of roti and gather roti from all the sides, so that the masala ball is covered completely with the Maida roti.
Seal the ball and carefully remove the extra Maida.
Flatten the Maida ball by hand. Be careful not to make hole in it.
Deep fry on medium heat till it is golden brown from both sides.
Serve hot with Pudina and Imli chutney.
ENJOY!!