PFDC L'Oreal Paris Bridal Week Day 2 turned out to be much better than the opening in terms of quality and style; apart from Teena by Hina Butt, the evening was vibrant, entertaining and interesting, with Ali Xeeshan's fanfare taking the cake.
Asifa & Nabeel
Wedding wear is what this design house does best. While prêt-a-porter is not quite their forte, the designer duo was at ease presenting their bridal collection titled 'Tribute to Jahan Ara Begum' — the eldest daughter of Shah Jehan and Empress Mumtaz Mehal. Embellished boleros, ponchos and capes paired with cigarette pants and velvet trimmings were showcased side by side with royal gems such as rubies and sapphires.

Ali Xeeshan 
His collection titled 'Cinderella After 12' was alive, dramatic and had an element of nostalgia. Even though it had nothing to do with the title and contained no elements of Cinderella after the magic spell breaks, the volumised lehengas with treated gota and tila reminded one of a bygone era — almost transporting the audience to their mothers' bridal wardrobe.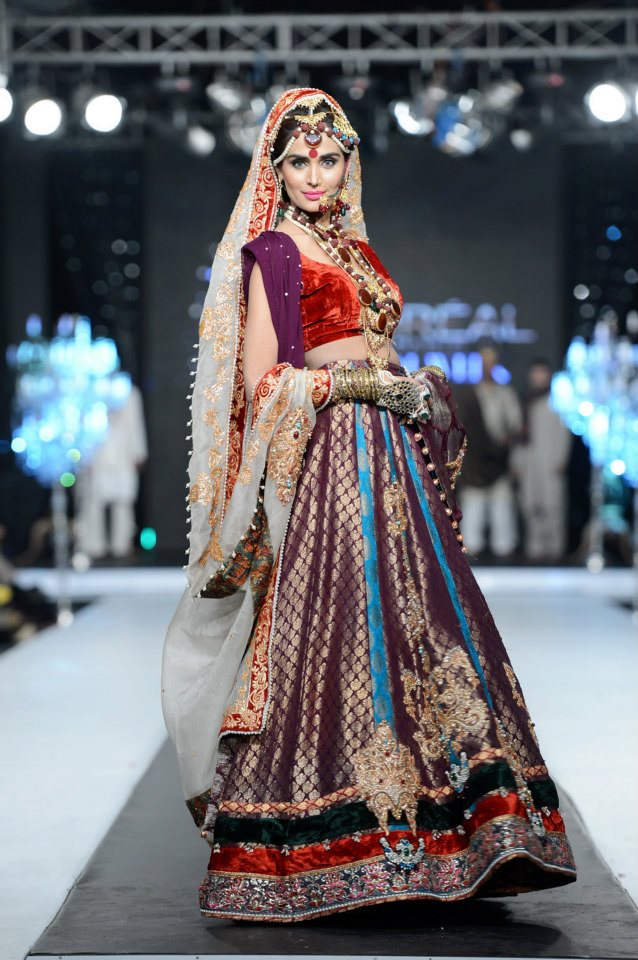 Teena by Hina Butt
This collection titled 'Ode To Sophia' — a romantic lyrical song for Queen Sophia — is what one would define as an unpleasant eruption of crystal embellishments! This disastrous homage to Sophia seemed more like an 'Ode to Fashionably Challenged Safiya' according to one fashion critic. More of Honey Waqar's style all gone wrong.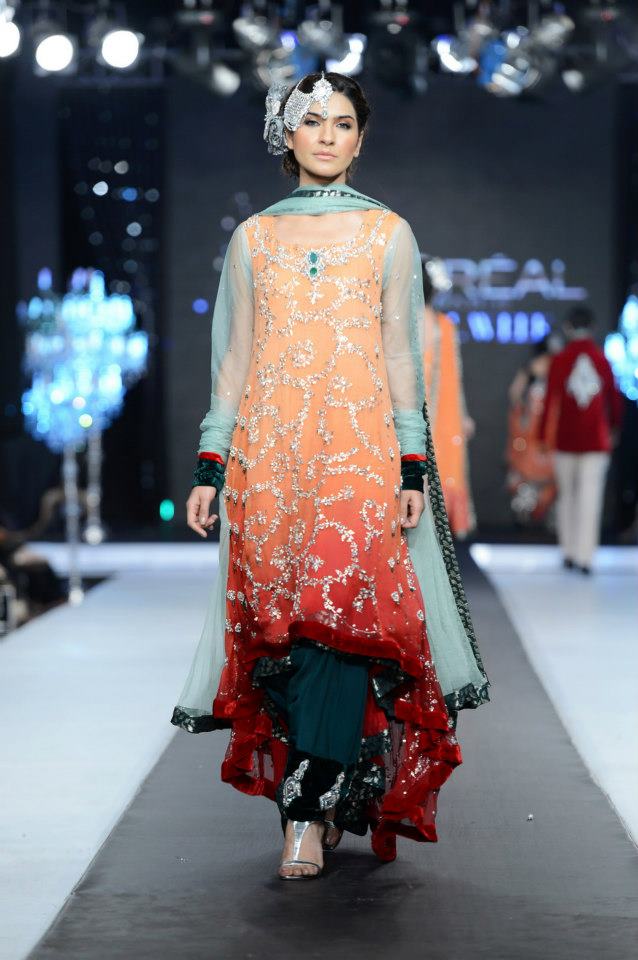 ?
Maram & Aabroo
The evening opened up with Maram & Aabroo's trends show titled ''The Glorious Brides' featuring designer Zara Shahjahan. The stylists put together a natural, do-it-yourself look that made the models look natural and yet glamorous, imitating the style of women from a simpler time who did their own make-up on their wedding days.
From