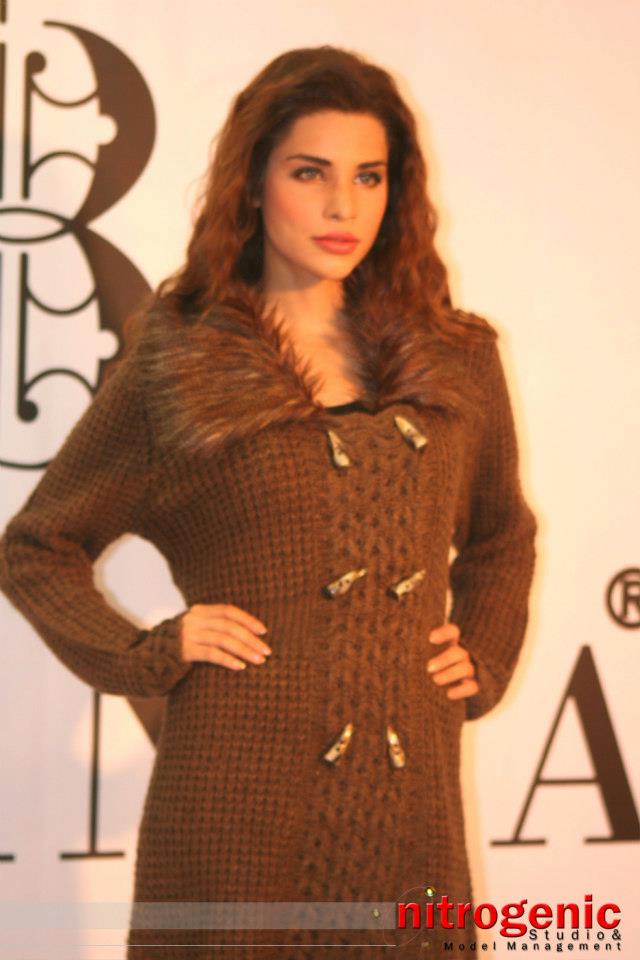 Bonanza Garments introduced their Fall/winter collection 2012 in 5 different designs with 2 color ways each, accompanied by exclusive embroidered fronts, motifs & Borders, ornamented by exquisite crochet laces in the highest quality Pure Wool, Silk, Khaddar and Cambric at the launch of their 4200 Square Feet Outlet at Dolmen City Mall, Clifton.
Along with the fall/winter collection the outlet displays "Designer Series Limited Edition Winter Collection" and signature styled Sweaters in pure Lamb's wool, Cashmere & Merino, Coats and overcoats in wool and cashmere blend to keep you warm throughout this winter!
Established in 1976 with a handful of machines, Bonanza has successfully earned the trust and confidence of all its consumers, employees, communities and well wishers through Quality product, innovation, beautiful designs and accessibility.
Primarily, Bonanza is known in the men's apparel industry throughout Pakistan but since the past two years it has also made its mark in Women wear through the introduction of Designer Series lawn and prêt collection . Signified by its elegance and charm, Bonanza's celebrated collections with show stopping, succulent hues are ready to make their mark yet again!
Speaking about the Winter Collection, Asif Bilwani, Director Marketing of Bonanza said:
"We have great expectations from this Winter Collection. We have been mainly known for our Sweaters in the winter season. Through this collection, we aim to cater to a wider segment of the market. "
Speaking about the new Outlet, Hanif Bilwani, CEO of Bonanza said:
"This Shop is first of its kind, we hope that our customers will like this contemporary look and give us a positive feedback."
The launch event featured Saima Azhar, Sana Sarfaraz, Abeer, Sehrish, Eqra, Mahi, Danya, Noor, Nida Bangesh, Mubashira, Abbas Jaffri, Shahzad Noor and Rizwan Jaffri who dazzled the ramp with Bonanza's amazingly unique and stylish winter collection.
The launch event was organized by Catwalk Productions and PR handled by Catalyst PR & Marketing.
Bonanza's products has always taken the industry by storm by continuing to meet the customers demand and changing habits over the years and what could be more appeasing then adorning yourself with BONANZA's Designer Series Collection to take you through the winter in style!
Picture Credits: