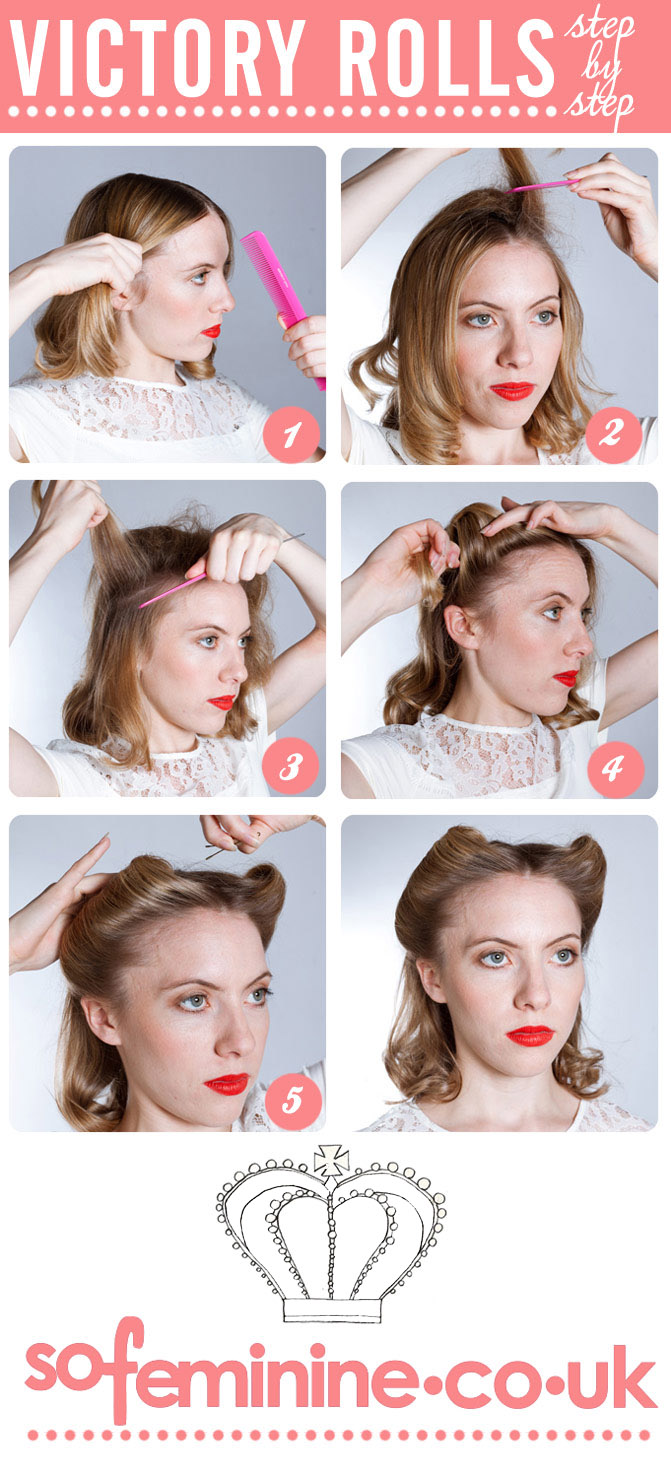 Follow these simple steps to make Victory Rolls hairstyle by yourself.
1.             Make a center parting and section the front of the hair.
2.             Back comb the front sections at the root slightly to add volume.
3.             Brush out some of the back combing you put in and take one section.
4.             Start twisting the hair back in on itself into a roll. Use your fingers to create the roll shape.
5.             Pin into place and set with hair spray.