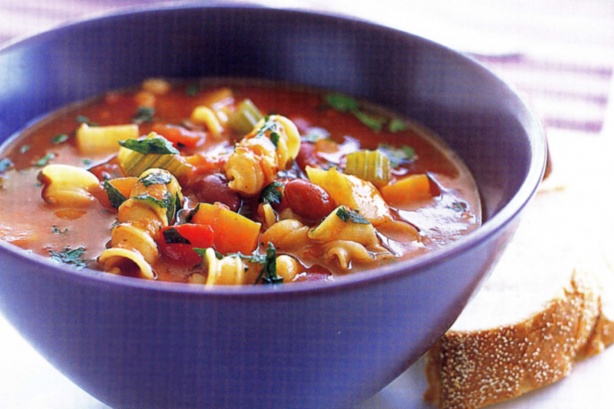 Quick Minestrone Soup
Quick and easy recipe of a classic soup.
Ingredients
1 jar spaghetti sauce
1 1/2 jarswater
2 cubes beef boullion
2 onions
2 stalks celery
3-4 carrots
1 can diced tomatoes
1 can kidney beans
1 t garlic powder
1 t oregano
1 t basil
1 bay leaf
1/2 c frozen peas
1/2 lb cooked pasta
Instructions
In a large pot, cook all ingredients except pasta and peas for 20 minutes.
Add peas and pasta and simmer until warm.
3.1.09