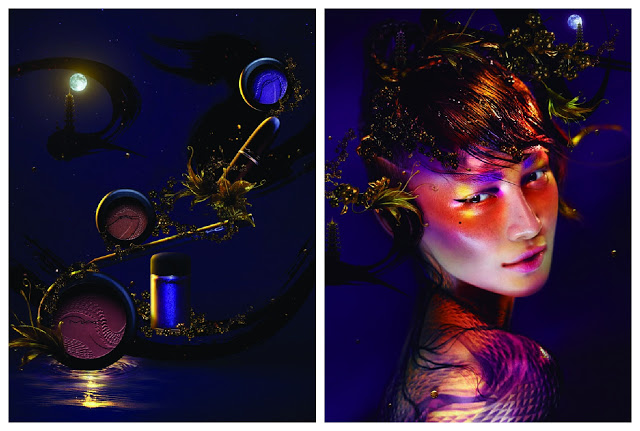 We love it when MAC launch a brand new collection – as much for the make-up as for the cool promo shots that show it off, the strong colours and the gorgeous packaging. Their latest offering is called Year of The Snake – just in time to celebrate the Chinese New Year.
This stunning MAC make-up collection is all about a dazzling palette of bold shades with a shimmering, iridescent finish, something we are definitely on board with!
The collection has been inspired by the sign of the snake which in Chinese astrology is always attracted to luxury, and all that is sensual and beautiful. No wonder the shades are so sumptious.
The collection has a few core products that we're half way to addicted to already; Large Eye Shadows, Year of The Snake Pigment loose colour powder, Zoom Lash Mascara, Powerpoint Eye Pencil, Year of The Snake Lipstick and Year of the Snake Beauty Powder.
We know we shouldn't have favourites, but the Beauty Powder illuminates skin perfectly.
As well as this beauty discovery The Year of The Snake collection has pigmented loose colour that you can really have fun with.
For a focus on your eye layer up the Zoom Lash Mascara in rich black until you've got just the right amount of va-va-voom. The formula is extra creamy and builds density while keeping those lashes nice and conditioned.
Don't forget to add detail with a super sharp swipe of the Powerpoint Eye Pencil, and say hello to cat eyes!
The end result? Striking, pretty and totally modern.
Swipe yourself some snake inspired make-up goodies soon though, sadly it's a limited edition collection (sob).
Source: Sofeminine