With luxurious sets, beautiful actors and protagonists whose chemistry is sizzling hot, Turkish TV show "Ishq-e-Mamnoo" on Urdu 1 has become Pakistan's new addiction.
To broadcast this Turkish soap in Pakistan, a dedicated team of local actors spent a considerable amount of time recording the voice-overs, under the guidance of Syed Mohammad Shafiq Momina, also known as Jojo.
The team had to find 18 permanent characters for the voiceovers, with nine of them being central characters in the show.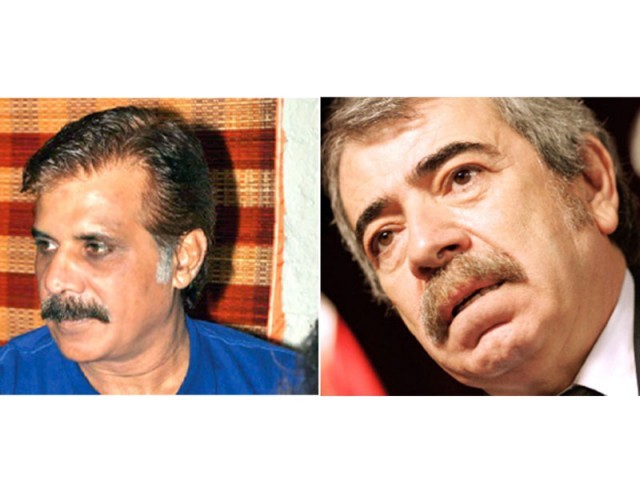 Mr. Adnan
Shehzad Ali Khan
A veteran actor who is known for playing a variety of roles on TV, found it difficult to step into the shoes of Mr Adnan. "Although I have been an actor for a long time, this was my first time as a voice actor," Khan explains. "To be very frank, I was nervous. However, when it became an extraordinary hit, I was overwhelmed," he adds. "I live in North Nazimabad and 'Ishq-e-Mamnoo' doesn't air in my vicinity but from the feedback that I have been getting, I can comfortably say that the kind of appreciation I have received for 'Ishq-e-Mamnoo' as a voiceover is far more than the appreciation I receive for my TV projects. Mr Adnan was one of the toughest characters I have voiced in my entire life because he interacts with everyone and has a different persona every time."

Behlul
Sharique  Mehmood
Primarily an RJ, Mehmood has attracted an overnight following as Behlul, the handsome relative of Mr Adnan who is in love with Bihter. "While I was playing Behlul, I was simultaneously voice acting for Imran Khan's voice in Express TV's 'Siyaasi Heights'," he says. "Contrary to my expectations, 'Ishq-e-Mamnoo' became more popular. Dubbing is a tedious process and after months of recording when people actually recognise you by the voice of your character, it feels great. Somebody suggested that I should start a radio show called 'Behlul Loveline'! But so far it hasn't materialised," he laughs.

Nihal
Almas Fidai
Twenty-one-year-old Fidai stepped into the media industry as Nihal, followed by her screen acting in Mehreen Jabbar's "Coke Kahaani". "It feels great knowing that my first voice over has received such a tremendous response," says Fidai. "However, what bothers me is that there is no recognition for voice actors as our names don't appear in the credits and no one recognises that a significant amount of effort has been put in to giving these characters their voices," she complains. "As far as Nihal is concerned, I took her lightly in the beginning and later discovered how pivotal her role is in the series."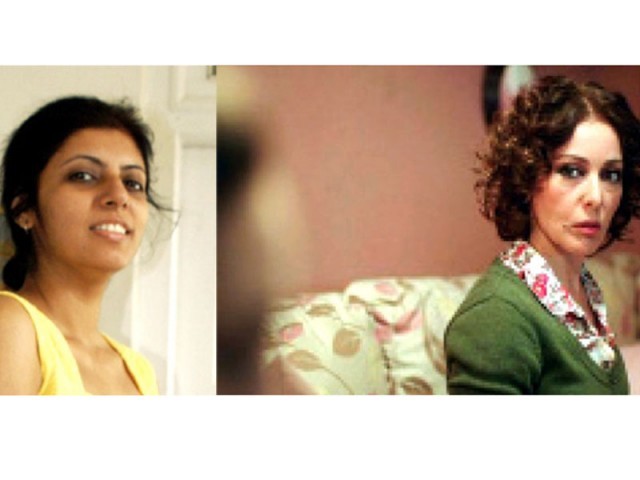 Mrs Denis
Nazzia Momina
Jojo's wife Nazzia has been a part of the radio industry for a number of years but "Ishq-e-Mamnoo" was her first experience as a voice actor. "To be honest, my extended family didn't know about my involvement in the series, which they were following on YouTube. But as soon as they found out, they were shocked. It's funny when people walk up to you and say 'Aray aap hain woh' and then go on to compare my features to Mrs Denis! Although I have been affiliated with radio for quite some time, the kind of respect 'Ishq-e-mamnoo' gave me is unprecedented."

Bihter
Riz Kamali
Despite her on screen presence for the past three years, Kamali's big break came with her portrayal of Bihter, the beautiful young wife of Mr Adnan. "It's funny when you walk onto the sets of one of your television plays and they start asking you 'Zara Bihter ki tarhan toh bol k dikhao'. All you can do is smile and cherish that moment of glory," Kamali gushes. "The popularity of 'Ishq-e-Mamnoo' has been so overwhelming that most of my family and friends have started calling me Bihter instead of Riz! This affects the ratings of my other dramas as well. Bihter is a strong woman but ends up doing everything she hates. I have learnt a lot from her."

Mrs Firdous
Beena Benjamin
Beena Benjamin of the Benjamin Sisters has been lending her voice to different mediums. But the play and her character, the seductive Mrs Firdous, really struck her. "I have been in the voice acting business for quite some time and I must say that I have not come across a character as strong and dynamic as Mrs Firdous," says Beena. "I like how Mrs Firdous is full of pride and is an arrogant woman but with a flirty attitude; this makes her important. Although I did voiceovers in Urdu for I Still Know What You Did Last Summer and Express Entertainment's Turkish play Aasi, this one really stood out. Since it's a very negative character, people like to hate me which has its own charm. Frankly, I had never thought that this drama would get so much recognition," she admits.
Bashir and Mr. Suleman
Syed Jasim Ali
Ali was also the part of the dubbing team for "Isabel" before he was selected for Bashir and Suleman, two important characters in "Ishq-e-Mamnoo". "Playing two entirely different characters at a time in the same play was a very tough call but somehow I pulled it off," says Ali. "I initially thought that Bashir was an easier character to play but as the story unfolded, his mood swings increased, which made my job as an actor difficult. Suleman, on the other hand, has given me more recognition than Bashir, because whenever I am in a family gathering, kids surround me and request me to talk to them in Suleman's voice which is very cute and fulfilling," he says. Ali preferred not to have his picture published.
From