AVARI TOWERS HOTEL
Fatima Jinnah Road
Karachi, Pakistan
Tel: (92-21) 3-566-0100
UAN: (92-21) 111-282-747
Iftar Dinner Buffet: Rs. 1299 + tax (ASIA LIVE)
MARRIOTT HOTEL
9 Abdullah Haroon Road
Karachi, Pakistan.
Tel: (92-21) 3-568-0111
UAN: (92-21) 111-223-344
Iftar Dinner Buffet: Rs. 1402 including tax (POOL MARQUEE)
Sehri: Rs. 650 + tax (NADIA COFFEE SHOP)
PEARL CONTINENTAL HOTEL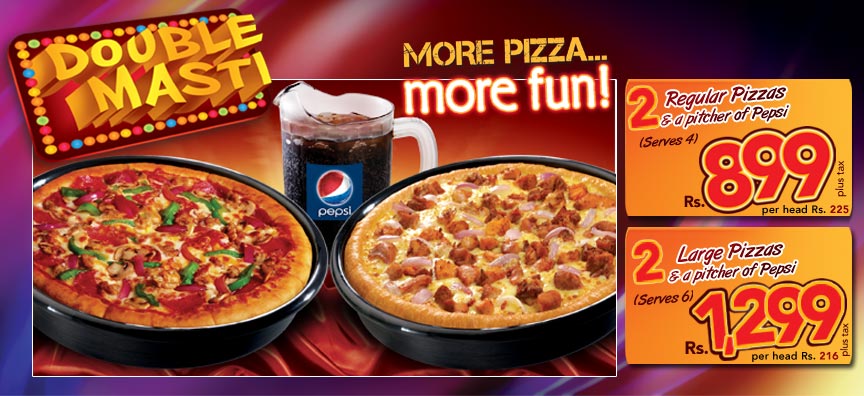 After summer fest & P zone deal, Pizza hut reintroduced Double Masti deal which serves four or six persons within a reasonable amount. More Pizza = More Fun at Pizza Hut this summer. The offer is valid for For Dine In, Delivery & Take Away.
Double Masti deal for four:
It will cost Rs 899 without tax for two regular pizzas. You will love to have a salad bowl with it too which will make your bill around 1250 including tax.