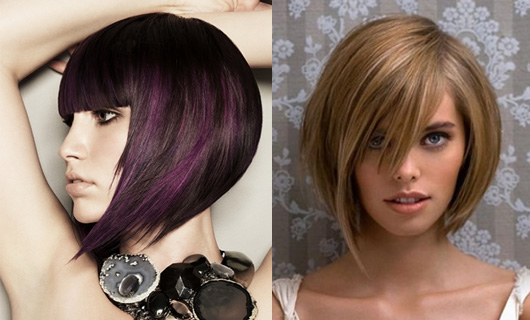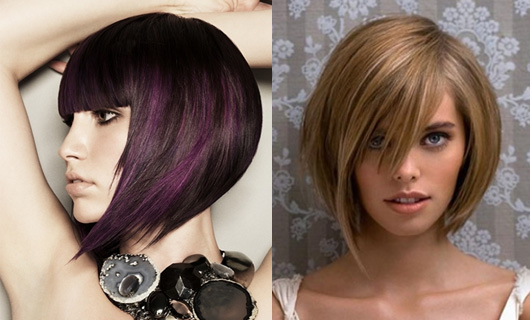 The bob is back.
Like slipping on a pair of heels or applying that red lipstick that you love, bob hairstyles are the ultimate way to transform your look from not to hot with one simple chop. But choosing the right bob for your hair and face-shape can be tricky, having such a statement style could take some thought and commitment  But don't panic, we've done a bit of research and found that actually, the bob is a breeze!
Leonardo Rizzo, Global Ambassador for Indola says, "the bob is the most flexible and feminine of styles. It's essential that you get the right length cut for your face, but the great thing about the bob is that as it can be any length from the jaw to the shoulder it can suit just about everyone!
So we've spoken to the very best of the UK's Hairstylists and Salons to get all the insider tips to make sure that whatever you look like your tresses are bang on-trend.
Read on for our brilliant Bob hairstyles!
Bob hairstyles for long hair
Dylan Bradshaw, owner of award-winning Dylan Bradshaw Salon shared his best tips for a beautiful bobbed barnet this season.
"Long bobs with veil fringes and lots of layers for added texture are big news right now! For inspiration think Jessie J's sharp, blunt bob with a short fringe or Fearne Cotton's super sleek shoulder length bob with a side-swept fringe. The long bob can be worn in many ways either sleek and smooth with a high gloss finish, or big and bouncy to reflect a glamorous look.
Mastering the bob depends on your face shape, so if you have a square, round face, I'd suggest avoiding a straight, blunt bob with a fringe as this will add width and going for a textured bob instead.
For those with longer face shapes, stay clear of short fringes, instead opt for a longer one and for smaller faces the straight bob with a full fringe is the perfect choice.
To add thickness to fine hair, add longer layers to make the strands appear thicker and for wavy locks, graduation will plump the volume up and leave you rocking the perfect on trend bob!"
Bob Hairstyles for short hair
Mark Leeson top stylist and nominee for the Best British Hairdresser 2011 says shorter styles are best kept to those with naturally good bone structures.
"This cut works brilliantly with all-over color. It is really only for women with naturally straight hair, who have great bone structure to carry the strong shape.
Trying to straighten this style would be hard work, but for the woman who wants to make a statement, it's a great cut."
We're loving this power-packed cut!
Source: