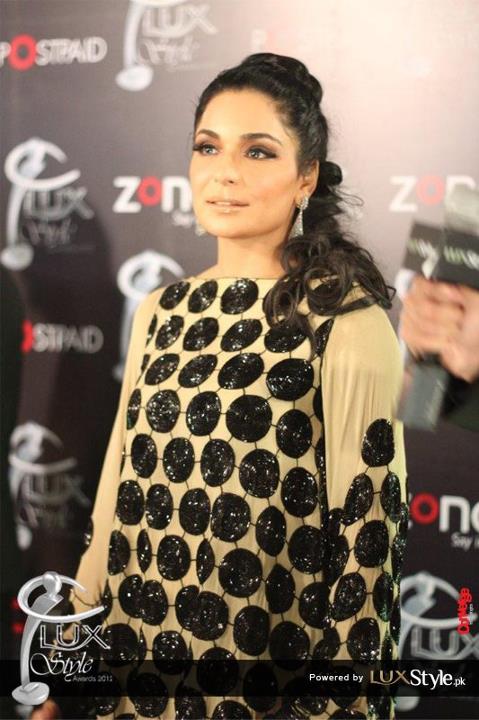 Meera has decided to put her foot down. After entertaining us for years, the Lollywood queen wants to put an end to all jokes made about her English and age. Talking to The Express Tribune from Norway, the distraught star expresses her frustration, saying that those who mock her must now face her wrath. She is set to take legal action against all who make fun of her, and is starting with TV show host Hamid Mir.
"Hamid Mir has given out wrong information to the general public. He said he's been watching me on TV for the past 27 years whereas, I entered the industry as a child star in 1995," she says in an angry tone, claiming that it's misinformation. "He is a senior journalist and he should not share false news. This is not the right kind of journalism that he is promoting." Wary of his intentions, she asks, "What personal grudge does he have against me? What kind of a national agenda is this that he's insulting me?"
Meera says that she had high regard and expectations from a man of Mir's calibre but was left stunned when she watched the Eid transmission on Geo — hosted by cricketer Shoaib Akhtar — where she feels she was mocked.
Comments regarding age and looks are secondary when it comes to making heads turn for Meera. It's the way she speaks English that has really brought her into the limelight. "No one has the right to make fun of me or my English. Either you prove it or you sit quietly," she says.
"Nobody can defame me. I will send notices to those involved through my lawyer, and they will have to face the court." Meera believes that she is a prominent star and does not deserve to be openly ridiculed. "Every Tom, Dick and Harry is on TV acting like Meera!" she snaps. "I am taking my life very seriously now and want to build a hospital in Pakistan for my country-men."
Speaking about other journalists and TV personalities, Meera says, "They are doing better journalism and at least, not doing injustice to others," referring to Mubashir Lucman and Sahir Lodhi.
All the mockery has resulted in a de-motivated Meera who is no longer interested in entertaining the audience. "Ishq Khuda is my last Lollywood film. I am not going to sign anymore — they [people] make fun of me for no good reason," she says regretfully. "There is no motivation or support for an actor like me." This final comment is strange, since she recently expressed gratitude at the 'success' of Ishq Khuda and vowed to continue working.