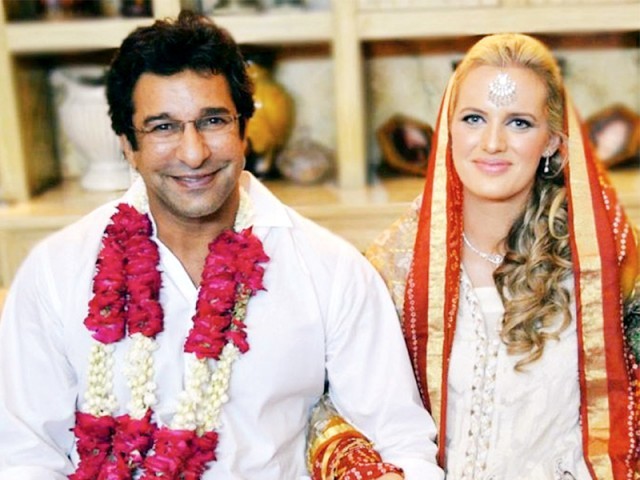 Former Pakistan paceman Wasim Akram on Wednesday announced his marriage to Australian girlfriend, Shaniera Thompson, saying he has started a new life on a happy note.
"I married Shaniera in Lahore last week in a simple ceremony and this is the start of a new life for me, my wife and for my kids," Wasim told AFP.
The 47-year-old's first wife Huma died in 2009 after multiple organ failure. In a romantic gesture, Wasim proposed to the 30-year-old former public relations consultant on bended knee last month.
Thompson came to Karachi earlier this month before going to Lahore to see Wasim's ailing father, where the marriage was made official.